I love the design challenges that come with remodeling homes, and some of the most challenging homes to add refinement to often have awkward transitional and sloping ceilings. If you are trying to add the look of a traditional interior but you have areas in your home with sloping ceilings, you're probably struggling to decide what to do. Here are some options that you might consider.
Crown moulding makes rooms look larger and draws attention toward the ceiling. If the ceiling is low it might be a viable option. But on high ceilings, adding crown moulding may not give you the result you are looking for.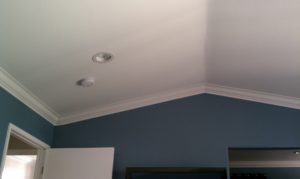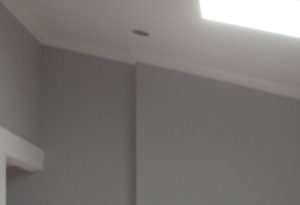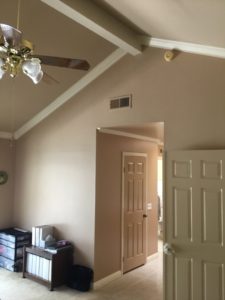 Other options that may work better include plank and beam or shiplath ceiling, or ignore the ceiling and draw attention to the walls by adding wainscot. Adding wainscot or a wainscot effect using wall frames is a great solution to make sense of transitional rooms that run wild with an open ceiling.